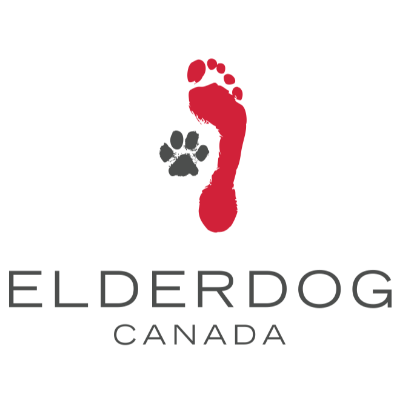 Seniors and Canine Companion Services. Elder Dog is a Canada Wide Program.
ElderDog Canada's purpose is to
Assist and support older adults in the care and well-being of their canine companions;
Promote the welfare and rehoming process of older dogs whose lives have been disrupted due to illness, relocation or death of a human companion;
Educate about the human-animal bond in general and the significant role of companion animals in the health and well-being of seniors;
Support and conduct research into the human-animal bond with a focus on seniors and canine companionship.
The three programs ElderDog offers are
1) Dog Care Support for seniors - Assisting seniors with exercising their dogs, Delivering or picking up dog food from a grocery or pet store, Providing light tasks associated with animal hygiene, Grooming such as nail clipping or help with brushing
Transportation to and from vet or groomer, Temporary care during hospitalization. ElderDog volunteers visit seniors at home and help with basic dog care activities. ElderDog volunteers wear approved photo IDs and have completed criminal record checks. There are NO fees for services.
2) Rehoming Older Dogs - For older dogs who have lost a human companion due to a residence change, or who are left without a caregiver due to illness or death, ElderDog works to provide care and companionship through, Foster care in an approved foster home OR Adoption to an approved home. ElderDog provides loving homes for older dogs to live out their lives with the dignity they deserve.
3) Long-Term & Perpetual Care - ElderDog's Long-term and Perpetual Care Program provides much-needed peace of mind. When you register in the program, if you become unable to care for your dog, ElderDog Canada makes a commitment to place your dog in a loving forever home to live out her/his life with respect and dignity.
For more information please visit https://elderdog.ca/