Allied and Partner Organizations
Resources on CORE include checklists, toolkits, reports, studies, videos, and other materials on topics relevant to those working or volunteering in support of healthy aging and older adults independent living.
The Future of Aging
The Future of Aging team was established to accelerate SE Health's social impact work of building a better world for us as we live and age. We exist to shift the way people think about aging and redesigning the way we live. We imagine what's possible. We embrace new opportunities. We are committed to driving positive change. We seek system-wide solutions and take coordinated action to advance the rights and well-being of people as we get older. Our work is focused under three primary areas: (1) Aging in Society, (2) Affordable & Age-Friendly Housing, and (3) Innovations for Healthy Aging. Partner with us and help us to propel solutions forward.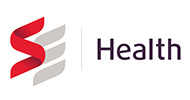 Wellness Together Canada
Wellness Together Canada offers a variety of free, 27/7, virtual mental health and substance use health resources and supports for individuals anywhere in Canada or Canadians living abroad. Wellness Together Canada offers options for peoples of all ages to support their well-being, including educational resources to increase mental health literacy, access to peer support, and 1:1 sessions with a qualified counsellor. Wellness Together Canada also offers support for Indigenous Peoples through Hope for Wellness.  Visit Wellness Together Website or download the free PocketWell App through the App Store

The Centre for Aging SMART
The Centre for Aging SMART at Vancouver Coastal Health (VCH) is a University of British Columbia affiliated, internationally recognized research centre developing discoveries and new knowledge related to novel Solutions for Mobility, Activity, Rehabilitation and Technology. Our interdisciplinary team of researchers develop and test innovative treatments to improve the lives of older adults or people living with a disability. These treatments include exercise prescriptions, surgical innovations, chronic disease management, pharmacological regimes, assistive technology and advanced technologies. The vision of the Centre for Aging SMART at VCH is to ensure that people of all ages and abilities enjoy a life with quality

GrandPals
The GrandPals Program an intergenerational program that connects an elementary school class with a small team of GrandPals (adults over 55) to engage in weekly, open conversations providing a path for connection and learning through storytelling. Students, Host Teachers and GrandPals benefit through forming bonds, throughout the program, that build understanding, mutual respect and an increased sense of belonging. 

Community Links
Community Links is a province-wide organization in Nova Scotia that supports the establishment of age-friendly, inclusive communities by linking with others to promote needed changes. Community Links uses a community development model and supports the work of coalition members who are interested in making communities more age-friendly and in promoting healthy aging, with an emphasis on physical activity and other factors that help prevent falls.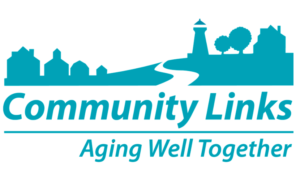 CanAge
CanAge is an independent nonprofit advocacy organization that educates, empowers and mobilizes people on the issues that matter most to older Canadians. CanAge works collaboratively with corporate, nonprofit organizations, the media and governments to amplify seniors' issues, influence policy, and effect change. Our work includes: Advocacy; Education & Knowledge Mobilization; Partnership & Coalition Building; Policy & Program Development; Elder Friendly Audits & Toolkit.

Canadian Red Cross
The Canadian Red Cross helps people and communities in Canada and around the world in times of need and support them in strengthening their resilience. As one of Canada's leading humanitarian charities, the Canadian Red Cross improves the lives of vulnerable people by mobilizing the power of humanity in Canada and around the world.

Canadian Network for the Prevention of Elder Abuse (CNPEA)
The Canadian Network for the Prevention of Elder Abuse (CNPEA) runs the sole Pan-Canadian knowledge hub focused on elder abuse. CNPEA connects people and organizations, fosters the exchange of reliable information, and advances program and policy development on issues related to preventing the abuse of older adults. They do this work at the local, regional, provincial/territorial, and national levels. CNPEA aims to increase their collective capacity to respond to, and prevent the abuse of older people. They envision a Canadian society where older adults are valued, respected, and live free from abuse.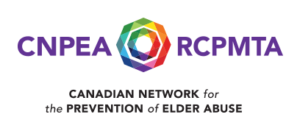 Canadian Mental Health Association (CMHA)
The Canadian Mental Health Association (CMHA) is the most established, most extensive community mental health organization in Canada. Through a presence in more than 330 communities across every province and one territory, CMHA provides advocacy, programs and resources that help to prevent mental health problems and illnesses, support recovery and resilience, and enable all Canadians to flourish and thrive.