HelpAge Canada - Connected Elders and Youth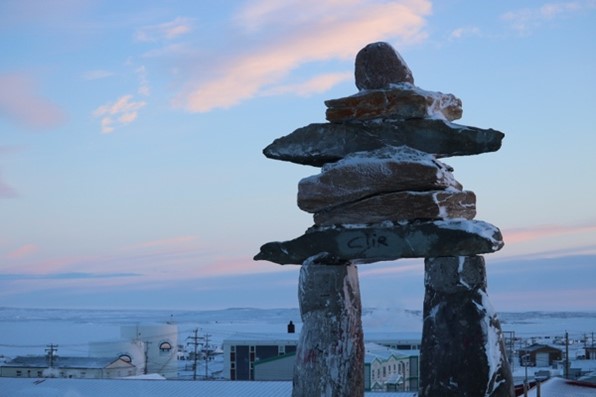 Intro
The HelpAge Canada Mission
is to work in partnership with others to improve and maintain the quality of life of vulnerable older persons and their communities in Canada and around the world. HelpAge Canada was established in 1975 and has been supporting community led initiatives in Nunavut since 2008.
Connected Elders & Youth
pairs Elders and youth to support Elders in building digital literacy skills for connecting with friends and family. As part of the custom education program, 250 tablets with accompanying data plans are provided to program participants and employees. This program was created for the 7 communities of the Kivalliq region of Nunavut and has already expanded to the Hamlet of Clyde River in Nunavut's Baffin region. As part of the program, HelpAge provides training to the youth to prepare them for their teaching roles. HelpAge also supplies learning modules which are unique to northern life and encompass 
Inuit Qaujimajatuqangit
, the Inuit principles for societal values. HelpAge's two main partners are: Pulaarvik Kablu Friendship Centre (PKFC) a non-profit Inuit Healing and Wellness Centre, created by Inuit for Inuit in 1979 in Rankin Inlet. Originally a Rankin Inlet community organization, today it is becoming a vibrant regional organization providing needed wellness programs and services across the Kivalliq region. Pinnguaq is a Nunavut technology / education organization. They are the educational content and training experts for
Connected Elders & Youth
and provide in person support through their travel delivery team to youth mentors in all communities.  Their mission is to work alongside rural, remote, Indigenous and other communities, to support the development of STEAM skills through innovative technology, art and play.
Impacts
Connected Elders & Youth provides meaningful opportunities for youth and elders to be connected to each other, helps reduce social isolation for elders (including during COVID-19 times), has strong mental health and wellness benefits, promotes the sharing of traditional knowledge, language and culture, and provides on-going employment opportunities for the youth AND elders involved in the program.
Strengths
Few people have the privilege of visiting Canada's territories. Gregor Sneddon (Executive Director), and Nicole Perry (Director of National Programs) were able to visit Nunavut in December 2021 to meet with the delivery and funding partners of HelpAge Canada's
Connected Elders & Youth
program. Their thoughts? "Freezing temperatures but the warmest people!" Blizzards and the arctic cold would not deter them or their mission to ensure that HelpAge Canada is providing quality programming, designed with and for community. "We conceptualized
Connected Elders & Youth
with the Pulaarvik Kablu Friendship Centre (PKFC). We all know by now of the positive outcomes associated when we can help people cross the digital divide – things like increased independence, access to information and reduced isolation. But visiting our partners in the Kivalliq has helped us to find even greater possibility for this program." says Gregor Sneddon. "When we met with PKFC, we talked about their Community Counselling program and the potential that
Connected Elders & Youth
leads to the introduction of remote counselling services for the first time. We met with youth who were excited about becoming employees of the program and heard how receiving training and saving money would help them to reach personal and educational aspirations." says Nicole Perry. "Even meeting with Pinnguaq Association, our program delivery partner, helped us to envision how their plans to build more Makerspaces across Nunavut and our plans to expand the
Connected Elders & Youth
program, could result in these intergenerational meeting places that really enrich communities." "The power of technology is not in the tablets themselves, but in what they allow us to do." says Gregor Sneddon. "We heard a lot of support for this type of technology focused intergenerational program, and how community members see the tablets and learnings enhancing their daily lives. And we heard opportunities for improvement that we are excited to action." "It was a real privilege to meet so many Inuk and northern leaders who offered support and shared enthusiasm for this program." says Nicole Perry