LINKages Society of Alberta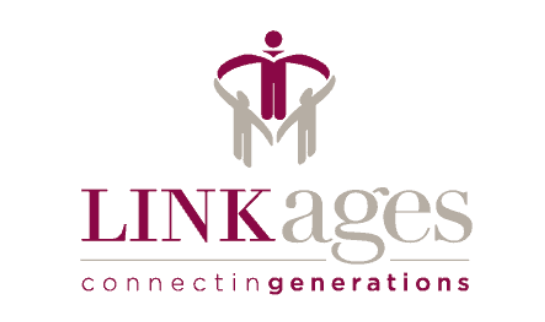 LINKages vision is a strong and vibrant community where youth and seniors thrive. Innovative programs build bridges between generations by connecting youth and seniors in ways that are mutually beneficial and build long-lasting friendships. LINKages focus is primarily intergenerational, but they also positively impact health, wellness and social connectedness. They have been serving Calgary and rural Alberta for 26 years.LINKages Society of Alberta.
LINKages provides a supportive scope of programs:
· Care centre/School programs - weekly and bi-weekly visits by Junior and Sr. High students · Music 2LINK - music and art programs for people living with dementia and their caregivers · Project Inspire – 8-week art based intergenerational programs · IG Outreach - intergenerational Phone Pals, and IG Pen Pal Program · IG After School - social/emotional skill building hosted at seniors' community centres · Story/Performance of Your Life - youth honour a senior's life journey through story, art, music, or theatre · The University of Calgary LINKages chapter - university students host activities with seniors living independently in community · Rural LINK - 4 LINKages chapters in rural Alberta · LINKages is a collaborative partner in the Alberta Intergenerational Linkages Community of Practice on the CORE Alberta website platform.  
How has the program adapted to COVID-19?
During COVID, programs adapted to provide virtual visits for seniors and youth, two-way intergenerational activity buddies, and student-created inspirational cards delivered to care centres to let seniors know they were not alone.
For more information, visit: www.link-ages.ca