ParticipACTION - Initiatives for all levels of physical activity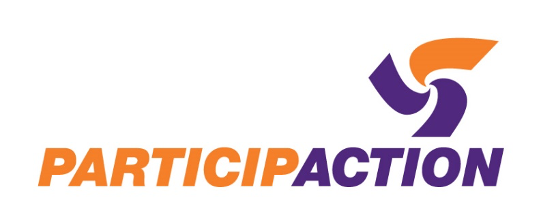 Organization:
ParticipACTION (PA) is Canada's premier physical activity brand. PA helps Canadians sit less and move more through innovative engagement initiatives and thought leadership. Our vision is a Canada where physical activity is a vital part of everyday life. ParticipACTION creates evidence-based resources to motivate and encourage people to be physically active. They encourage other organizations in the physical activity sector, to refer to these resources, share them, and incorporate the findings into your work, programming and training.  
Programs in support of older adults aging in place:
ParticipACTION has created a
series of exercise videos
for Canadians with varying levels of physical activity and mobility, such as the Get Fit as you Sit 4-minute work-out (see below). PA worked with the YMCA of Greater Toronto (English) and
Move50+
(French) to create an exercise
video series
that include a seated, low-intensity and high-intensity variations, the 
Balance and Stability Workout.
They have also created the
Everything Gets Better when you get Active Campaign
that highlights various benefits of being more physical active, including how physical activity helps you:
Age Better
,
Focus Better
, and
Energy Better
https://www.youtube.com/watch?v=Ra9TWisWBuY&ab_channel=ParticipACTION As it relates to older adults, ParticipACTION recommends the following resources: •  
The 2019 ParticipACTION Report Card on Physical Activity for Adults
•  
24-Hour Movement Guidelines
created by the Canadian Society for Exercise Physiology, in partnership with ParticipACTION, the Healthy Active Living and Obesity Research Group at the Children's Hospital of Eastern Ontario Research Institute, the Faculty of Physical Education and Recreation at the University of Alberta, and the Public Health Agency of Canada.  
How has the organization adapted to COVID-19
?
  During the COVID-19 pandemic, ParticipACTION has adapted our programming and resources by creating enhanced digital offerings through our
ParticipACTION App
challenges and the creation of live and
recorded exercise videos
.
For more information, visit www.participaction.com or contact

Ken Zolotar, Manager of Stakeholder Relations and Public Affairs, at

kzolotar@participaction.com