Storytelling Alberta - StoryShare Services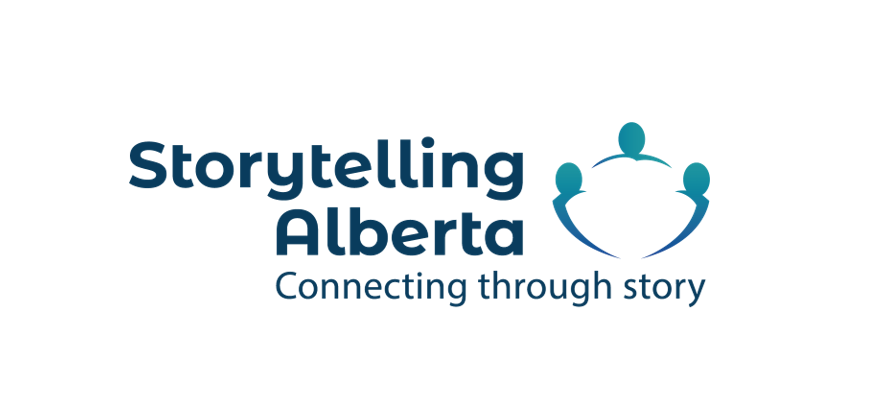 StoryShare is a free story-based outreach service for Calgary and area seniors that aims to enhance a client's quality of life and deepen his or her connection to the community. StoryShare is an initiative of Storytelling Alberta in partnership with Calgary Seniors Resource Society with funding from the Federal Government. StoryShare services are delivered by professional storytellers and vetted volunteers, all of whom are required to sign a non-disclosure agreement and obtain a Police Information Check certificate
StoryShare encourages their clients to engage with all of their StoryShare services! Clients can request up to 3 one-on-one sessions and attend unlimited Tellarounds. To give them a sense of what StoryShare and storytelling is all about, they encourage their clients to participate in a StoryShare session or a Tellaround before they sign up to record a Legacy video.
StoryShare offers three services:
1. One-on-one StoryShare Session A storyteller and a volunteer contact one or two seniors via conference call or video platform (e.g. Zoom) for a friendly chat. The storyteller tells a story and the senior/s, if they wish, share reflections or an anecdote from their lived history. The volunteer is a caring listener who connects the senior/s to helpful resources in the community as needed e.g. government phone numbers, info on prescription delivery, hiring someone to do home repairs.
2. Tellaround The storytellers facilitate warm story-sharing circles with up to 7 seniors. The storyteller begins by telling a story and each of the participants is invited to share a story of their own. Participants are welcome to tell or listen to others' stories. The volunteer checks in with the seniors to see if anyone has a need for community resources. Then, the storyteller concludes with another story. StoryShare Tellarounds take place twice a month: on the second Thursday at 3 pm and the fourth Thursday at 7 pm.
3. Legacy Project To honour the lived history of Calgary and area seniors, StoryShare records clients' stories and/or interviews. A facilitator meets with a client on Zoom (the client can join by phone or video) and records a client's story or conducts an interview with them. These recordings can be shared with friends and family and are posted, with permission, on the Storytelling Alberta YouTube channel. Visit https://www.youtube.com/ and search for Storytelling Alberta. [embed]https://www.youtube.com/watch?v=xT0wXZ4cev0&ab_channel=StorytellingAlberta[/embed]