[Ontario] Seniors Active Living Centres: Call for proposals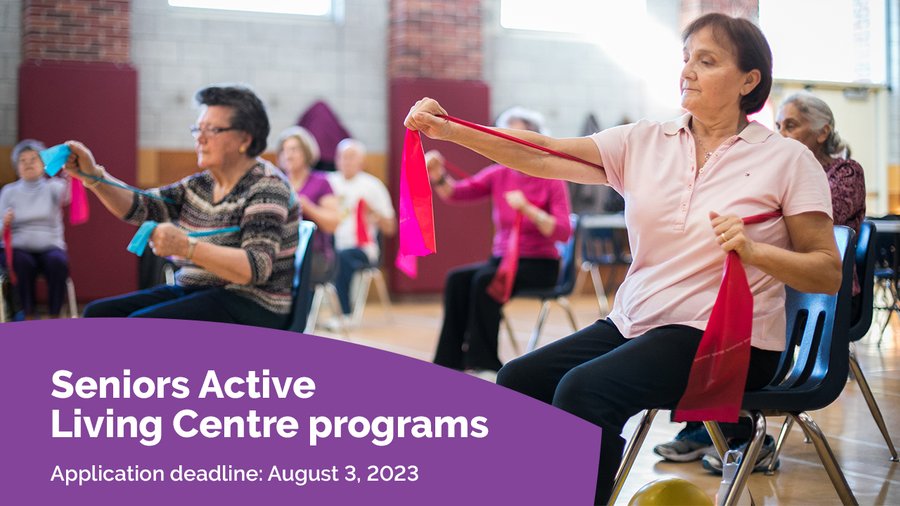 Deadline
The deadline has been extended. You must submit your application by August 3, 2023, at 5 p.m. EST.
Description
The Government of Ontario is committed to helping older adults keep fit, active, healthy and living in their communities close to home. The Ministry for Seniors and Accessibility has oversight of the Seniors Active Living Centres Act, 2017 (SALCA), and the Seniors Active Living Centres (SALC) programs delivered across Ontario.
The ministry currently supports approximately 300 SALC programs that help older adults improve their health and wellbeing through social, cultural, educational and recreational programs.
Ontario will be expanding the SALC Program in 2023-2024. We are inviting organizations to submit proposals to launch a new SALC program in a municipality that does not already have one and has a demonstrated need. Learn if your municipality has a SALC program, or connect with your municipality.
Funder

Government of Ontario