[Saskatchewan] Small Grant Accessibility Program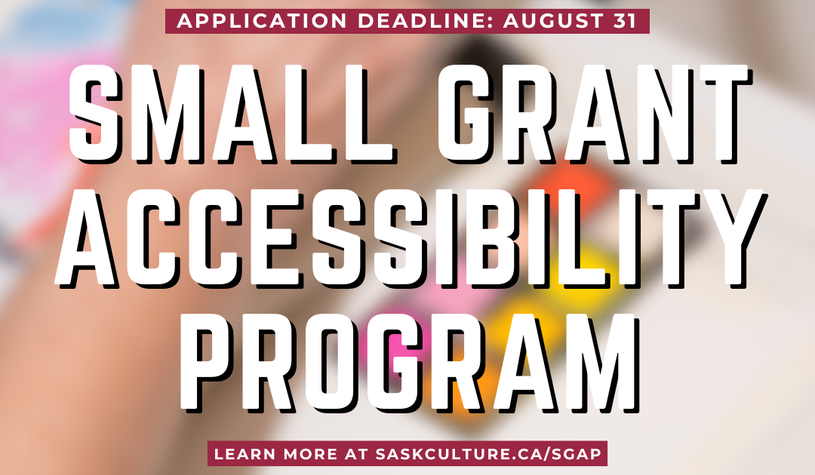 Small Grant Accessibility Program 
The Small Grant Accessibility Program (SGAP) aims to provide support to grassroots, unique and innovative cultural initiatives that respond to emergent needs or changes in the cultural sector, and create access and pathway for first-time and under-served applicants.
NOTE: SaskCulture is accepting SGAP applications between June 1 - August 31, 2023. Eligible start dates for this round should be at least four (4) weeks from the date the SGAP application is submitted.
If you require any accommodations or assistance during the application process, please do not hesitate to contact us at 306-780-9284 or info@saskculture.ca. If you encounter any challenges or have any suggestions on how we can improve accessibility, please let us know.
Funder

Government of Saskatchewan