Campaign Aims to Make Canada a Leader in Combating Ageism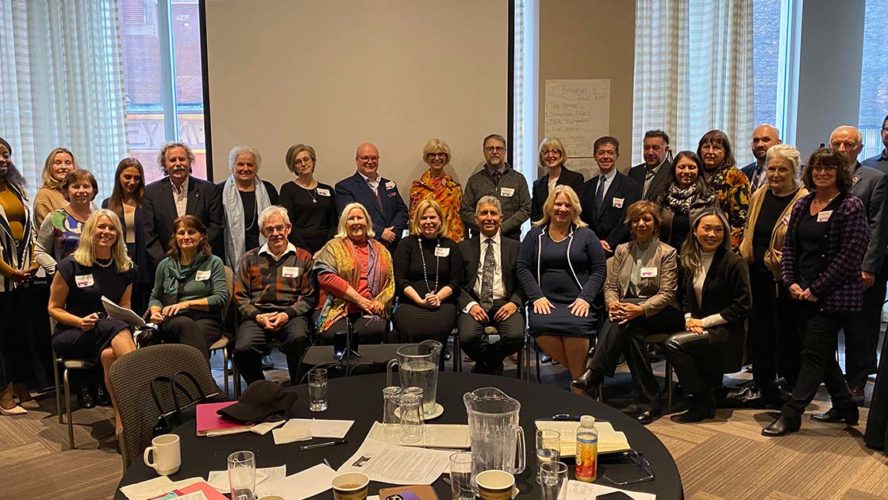 Ageism refers to the way we think, feel, and behave towards people based on their age. And according to a 2021 World Health Organization report, one out of every two people is ageist against older people.
The COVID-19 pandemic has exposed and amplified the impact of ageism, creating crises in the lives of older Canadians, for example, access to health care, crisis in long-term care, social isolation and loss of autonomy, independence, and dignity. Canadian society faces an urgent ethical, moral, and legal imperative to combat ageism to enhance and protect the human rights of older persons, says Dr. Kiran Rabheru, International Longevity Centre Canada (ILC-C) board chair.
"What you permit, you promote", Dr. Rabheru says. "The status quo is unacceptable to Canadians, and we need all hands-on deck." Therefore, the ILC-C has launched the Canadian Coalition Against Ageism (CCAA), a nation-wide social change movement to combat ageism against older people while strengthening and protecting their human rights. The CCAA has a reach of "millions" of Canadians.
The Canadian Coalition Against Ageism (CCAA) will combat ageism against older people while strengthening, protecting, and promoting their human rights.
https://www.youtube.com/watch?v=dJw6GqD7sp0
ILC-C is an independent think tank created to guide policies addressing aging. Through education, enhanced intergenerational relations, and by influencing laws around discrimination and inequality, its CCAA campaign will transform policies, practices, power dynamics, and social norms. Its mission is to make Canada a leader in combating ageism and create a national strategy for engagement, collaboration, and communication to change the narrative around aging.
The organization is also working to have Canada lead a United Nations convention on the rights of older persons. This would create a universal framework to scrutinize all policies, procedures, and laws to ensure accountability and guide policymaking, and provide legally binding protection of older persons' rights.
ILC-C founding president Margaret Gillis says, "We call on Canadians to support a United Nations convention on the rights of older persons. Canada must engage actively at the United Nations to achieve this goal."