Healthy Aging CORE Research Spotlight - May 2023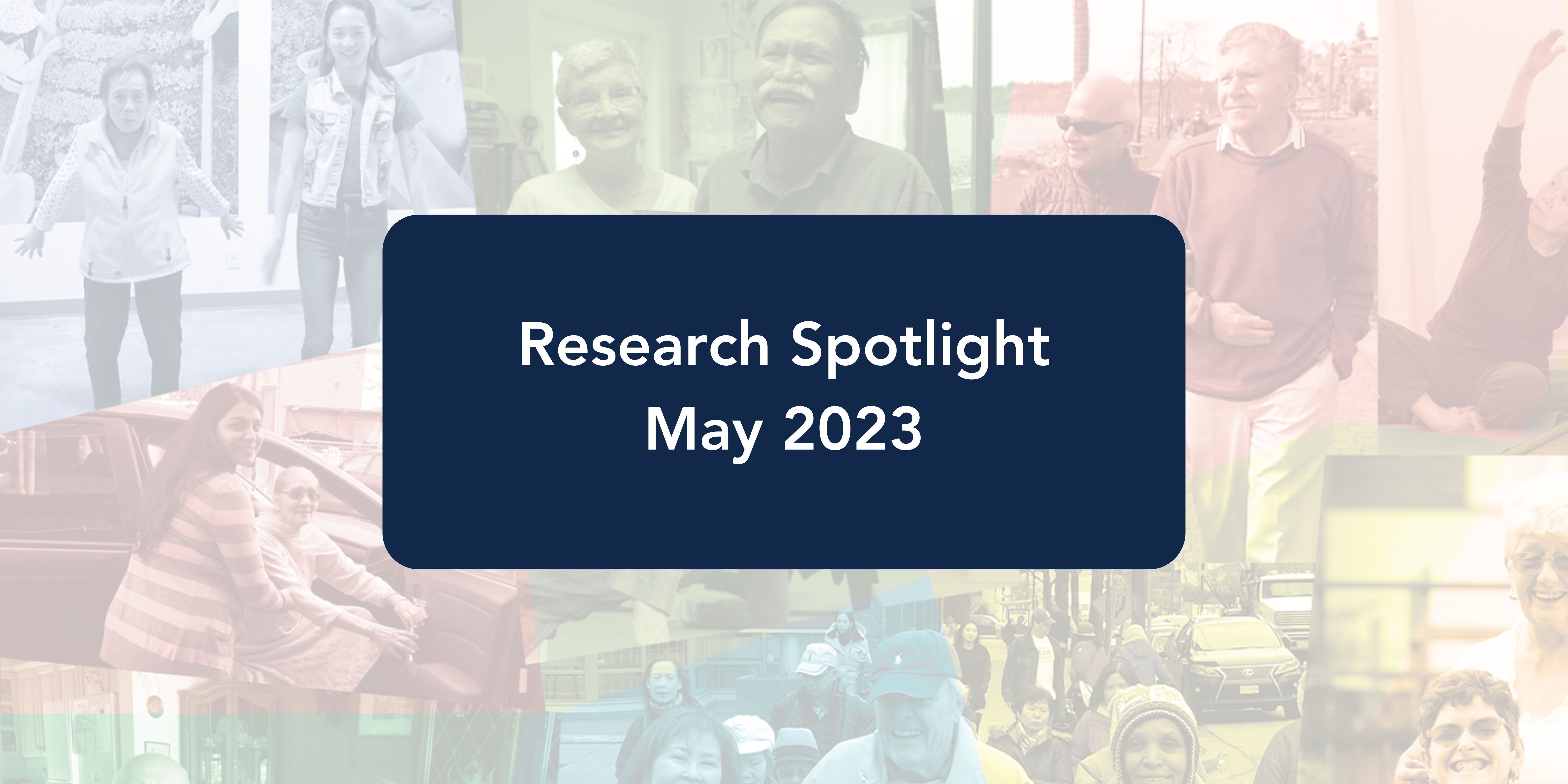 Research Spotlight: Canadian Institute for Health Information
The Canadian Institute for Health Information (CIHI) provides comparable and actionable data and information that are used to accelerate improvements in health care, health system performance and population health across Canada. In CIHI's 2022-2027 Strategic Plan seniors and aging were one of the health information priorities identified. CIHI has a Health System dashboard where you can easily access a range of indicators for your province or community. CIHI also provides access to health care datasets, reports, and knowledge translation materials on topics such as hospitalizations, frailty, wait times, and health care spending. Recently, they have released a series of products on palliative care in Canada:
New Research Reports on CORE
New Statistics Canada Research
Selected indicators of quality of life in Canada
This dashboard allows you to compare data on quality of life indicators (e.g., loneliness, sense of purpose, perceived mental health, etc.) by province, gender, and age.
New Journal Articles
Closed Access Journal Articles
Articles that require a paid subscription. If you are a student or alumni of a college or university you may be able to access these through your institution's library.
Lu, S., Chui, C., & Lum, T. (2023). Promoting Social Capital for Healthy Aging: Towards an Integrative Framework. The Gerontologist, 63(4), 628–636. https://doi.org/10.1093/geront/gnac062
In this article, Lu and colleagues propose an integrated theoretical framework for enhancing social capital for healthy aging. The authors identify three core elements for enhancing social capital: 1) facilitating emotional meaningfulness via social participation for older adults, 2) incorporating older adults as coproducers in community development, and 3) nurturing an inclusive and equitable society.
Open Access Journal Articles
Articles that are free and accessible to the general public.
Kirkland, S. A., Griffith, L. E., Oz, U. E., Thompson, M., Wister, A., Kadowaki, L., Basta, N. E., McMillan, J., Wolfson, C., Raina, P., & Canadian Longitudinal Study on Aging (CLSA) Team (2023). Increased prevalence of loneliness and associated risk factors during the COVID-19 pandemic: findings from the Canadian Longitudinal Study on Aging (CLSA). BMC public health, 23(1), 872. https://doi.org/10.1186/s12889-023-15807-4
This article compares levels of loneliness among Canadian older adults before and during the COVID-19 pandemic using data from the Canadian Longitudinal Study on Aging. The authors found the prevalence of loneliness increased to 50.5% during the pandemic compared to 30.75% pre-pandemic. Loneliness during the pandemic was strongly associated with a number of factors, including pre-pandemic loneliness, gender (women had higher levels of loneliness), lower levels of education, living alone, urban living, depression, and having multiple chronic conditions.
Research Participation Opportunities
Long COVID Survey
Researchers with Simon Fraser University and the University of British Columbia are collaborating with Family Caregivers of BC and the Post-COVID Interdisciplinary Clinical Care Network to understand the experiences of unpaid caregivers providing care for people with Long COVID or who have Long COVID themselves. They aim to bring together unpaid caregivers, healthcare professionals, and research scientists to identify important gaps in knowledge to develop future research to address unpaid caregiver needs. As participation in this study is limited, a brief survey is intended to learn more about your experiences in order to assist in recruiting a diverse group of participants. Find out more here.