[Impact Story] 'Mission accomplished': Cape Breton seniors win battle for safer road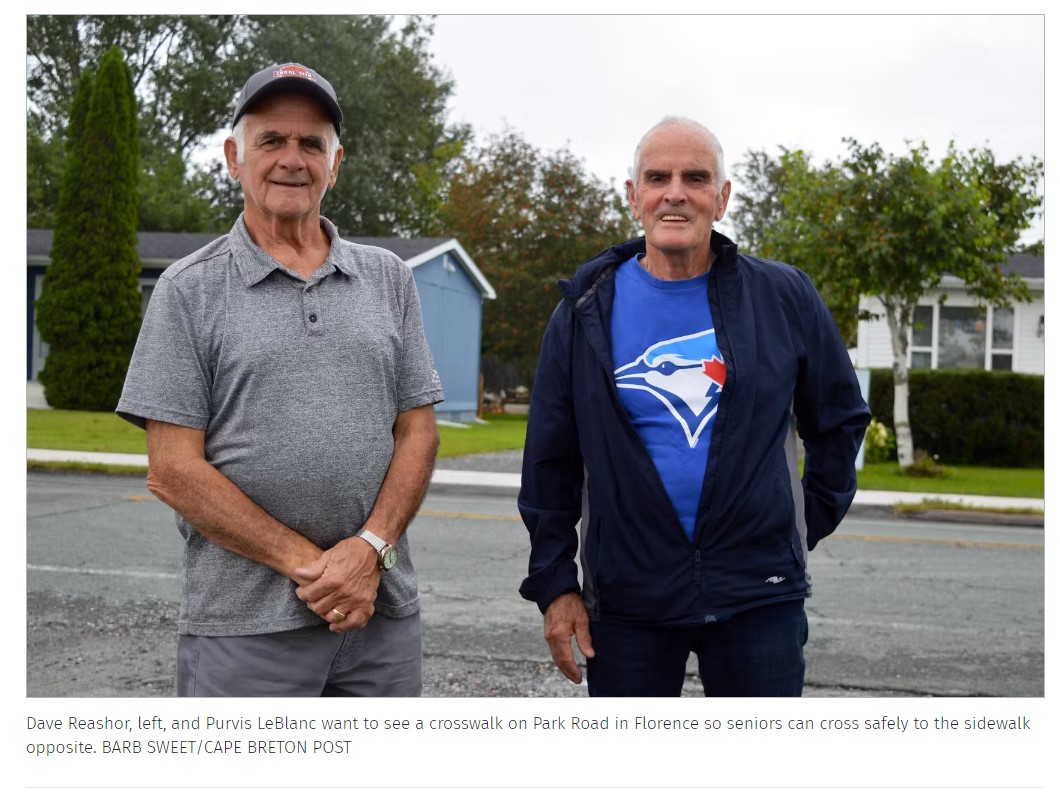 'Mission accomplished': Cape Breton seniors win battle for safer road
FLORENCE, N.S. — Two retired coal miners fighting for a safer community roadway have scored a victory.
A new sign along Park Road which depicts motorists' speeds has been installed and sidewalk reconstruction is currently underway. Purvis LeBlanc started campaigning for better pedestrian safety measures in 2009. Dave Reashor has been helping lobby provincial and municipal politicians. "If you don't get out and fight, you don't get nothing today," LeBlanc said, standing in front of a seniors complex that is his next mission. He hopes a crosswalk will get put in there so seniors can cross safely over the busy road to the sidewalk opposite, as there's no sidewalk on their side. Reashor said he looked out and saw the flashing speed sign installed by his house. "I'm feeling great … We kept at it, we'd go after them two or three times a week," he said. "The sad part is we shouldn't have to fight for it."
Dedication to their cause
Park Road is located off Trans-Canada Highway 105 and near such eating establishments as the A&K Lick-A-Chick, A&K Lick-A-Treat and a Tim Hortons, as well as a school. It's also an access road that ultimately leads to Florence Beach. Northside-Westmount MLA Fred Tilley credited the seniors for their dedication to the cause. "It's through their tenacity that we made this happen. They really believed in the need to slow the traffic down on Park Road," he said. Tilley noted the roadway is controlled by the province but the municipality is responsible for some of the infrastructure. The province did a secondary study and proved that the sign was warranted based on speeds, Tilley said. "Mission accomplished for Dave and Purvis," Tilley said. "They put the time in it. They didn't give in. The answer was no for a long period of time." The MLA added it also proves one or two people can change things.