[News] Could this be sepsis? Sepsis Canada hopes to empower Canadians to recognize the signs and symptoms of the world's deadliest health condition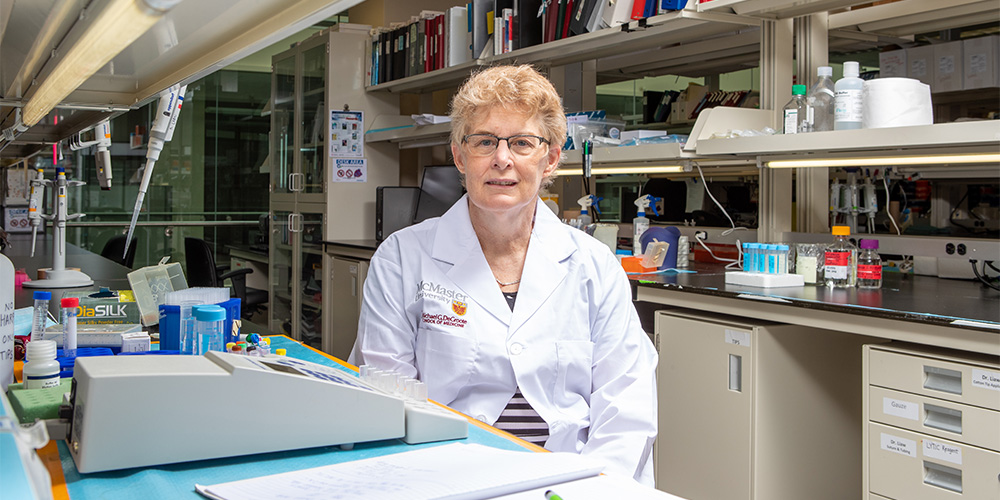 Could this be sepsis? Sepsis Canada hopes to empower Canadians to recognize the signs and symptoms of the world's deadliest health condition
At a glance
Issue
Sepsis is the deadliest health condition in the world, killing more people globally than cancer. Although most people have heard of sepsis, many have no idea how to recognize the signs and symptoms. In 2017, the World Health Organization declared sepsis a global health threat.
Research
A national research network, Sepsis Canada, was established through CIHR funding to further understand the causes of sepsis, improve the prevention, detection, and management of sepsis, and support recovery and rehabilitation from this condition.
Impact
Early detection, diagnosis and treatment of sepsis saves lives. Sepsis Canada has a goal of educating and empowering Canadians to ask their health care professional: "Could this be sepsis?"
There is a saying: Grief is just love with no place to go. For Ariana Parolini Sisti, that grief is her fuel.
"I don't ever want another family to go through what we went through," Ariana says.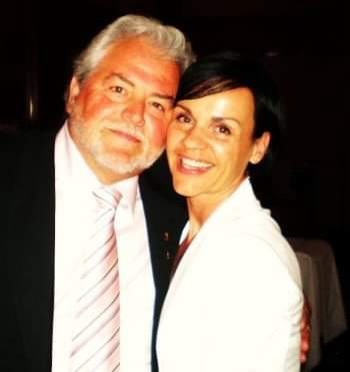 Ariana Parolini Sisti and her late husband Dario
It was the summer of 2017, one day after her 28th wedding anniversary, she says, her world crumbled.
"My two children and I were in a family room at the hospital," she says, through tears, "when doctors came in to inform me that my husband had died."
Her husband, Dario Sisti, 63, underwent major heart surgery at a Montreal hospital on July 11, 2017. His initial recovery was so remarkable he was released from hospital just five days later.
"The first few days after getting home I could see he was improving," Ariana recalls. But days later, she could see her husband's recovery was taking a turn for the worse. Ariana says Dario's breathing changed and he appeared to be experiencing more breathlessness when walking and going up the stairs. She says Dario kept insisting, "I'm fine!". Thirteen days post-surgery, Ariana rushed him back to the hospital.
"Sadly, on July 30, 2017, my husband Dario passed away in hospital due to septic shock," Ariana says.
Sepsis: The deadliest health condition in the world
Sepsis is the body's extreme response to an infection and is a life-threatening medical emergency. In sepsis, the body overreacts to the infection, triggering overwhelming inflammation and blood clotting within organs eventually shutting them down. The longer you wait to get appropriate treatment with antibiotics, the more likely you are to end up in an intensive care unit. Without treatment, death can occur within hours.
A surprise to many, sepsis is the deadliest health condition in the world, killing more people globally than cancer. In 2017, the World Health Organization (WHO) identified sepsis as a "global health priority" urging member states, like Canada, to take action. 
In response, the Canadian Institutes of Health Research (CIHR) launched the process to create a national research network on sepsis in 2018.
"Sepsis is a preventable and treatable condition that creates a huge emotional toll on patients and families, costs to the health care system and society, and premature morbidity and mortality," says Dr. Brian Rowe, Scientific Director of CIHR's Institute of Circulatory and Respiratory Health. "Clinicians working in pre-hospital, emergency and intensive care settings are trained to detect and manage sepsis as early as possible; however, there remains much we still need to learn about this condition."
This network initiative, led by the CIHR Institute of Circulatory and Respiratory Health (CIHR-ICRH), in collaboration with the CIHR Institutes of Infection and Immunity (CIHR-III), Nutrition, Metabolism and Diabetes (CIHR-INMD), and Population and Public Heath (CIHR-IPPH), was designed to connect researchers across Canada to advance our understanding of the detection, prevention, and management of sepsis," adds Dr. Rowe, who is also Professor of Emergency Medicine and Public Health at the University of Alberta.
Today, Sepsis Canada is a single, nationally coordinated research network composed of more than 300 members, including scientists, patients and knowledge users, who are working together to better understand the scope, impacts, rehabilitation, prevention and detection of sepsis with a goal of public awareness and education.
"You can get sepsis from any sort of infection, fungal, viral or bacterial," explains Dr. Alison Fox-Robichaud, Scientific Director of Sepsis Canada and Professor of Medicine at McMaster University.
"You can develop sepsis from a paper cut, an infection after surgery, the flu and even strep throat," says Dr. Fox-Robichaud. "Every single patient who died of COVID-19 in hospital, died of sepsis because they died of a severe infection causing life-threatening organ dysfunction. COVID deaths are one recent example of why pandemics and sepsis are devastating."
"Sepsis has been around forever but because it is a complex disease and finding effective therapies has been challenging, it is perhaps not as well-known as other health conditions," says Dr. Fox-Robichaud. "With sepsis, common symptoms such as dehydration, pain, fever, trouble breathing, and confusion are similar to other illnesses and often get misdiagnosed. Currently there is no routine blood test to identify sepsis, and researchers with Sepsis Canada and others around the world have been working on that. For now, we rely on health professionals to use a process of elimination to determine sepsis, which makes a diagnosis more difficult."
Bridging the sepsis knowledge gap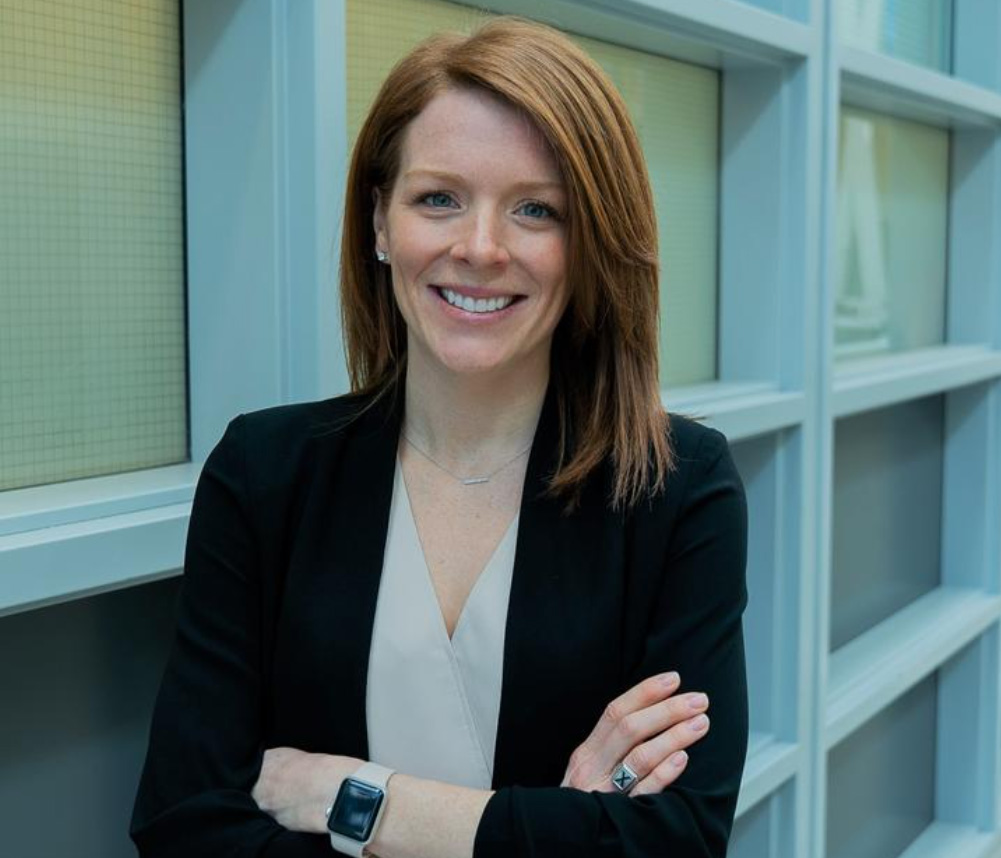 Dr. Jeanna Parsons Leigh
In one of the network's first studies, Sepsis Canada researchers investigated the public's knowledge of sepsis. The study found, while 61 percent of the 3,200 Canadians surveyed had heard of sepsis, less than a quarter actually knew what sepsis is, and what the signs and risk factors were.
"The survey results provide a valuable baseline measure of what Canadians seem to know and not know about sepsis," says study co-lead Dr. Jeanna Parsons Leigh, an Assistant Professor and Killam Memorial Research Chair at Dalhousie University.
"Our findings will help inform the next steps of our research program to better understand factors that may be contributing to the knowledge gaps around sepsis. We will then be able to develop a plan to target those gaps," adds Dr. Parsons Leigh.
Sepsis patients an integral part of research network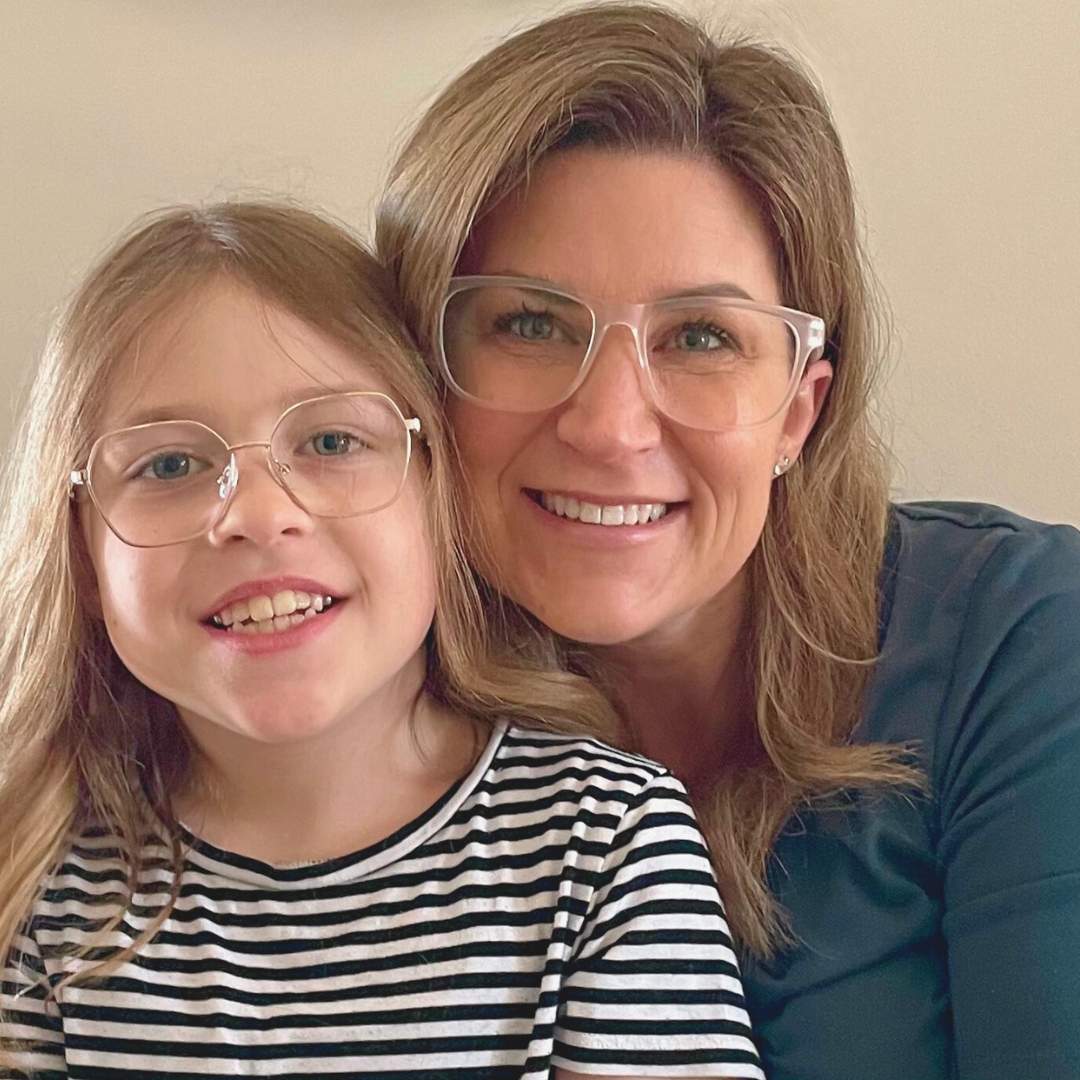 Kristine Russell and her daughter Ellie
Sepsis Canada relies heavily on the network's 31-member Patient Council to not only provide input on the network's research projects, but also develop and co-design the studies. "Patients with lived or living experience are critical to a movement at CIHR which started nearly a decade ago, spearheaded by the Strategy for Patient Oriented Research (SPOR) and its platforms," says Dr. Rowe.
All members of the Patient Council have intimate knowledge of sepsis, either as survivors or family members of those who have suffered from sepsis. Kristine Russell and her newborn daughter, Ellie, both nearly died from sepsis just hours after she gave birth. Ellie spent the first month of her life in hospital intubated and on heavy antibiotics. Now 8 years old, she suffers long-term consequences from her critical illness.
"Having a child with sepsis, I was thrown into this world of trying to figure out the long-term effects," says Russell who suffered from years of post-traumatic stress disorder. 
"If patients like me are involved in the co-design of the research, we can really see the impacts as to why this research is important. Being a part of creating positive change from a negative experience has helped in my healing process," says Russell who as a patient partner and now the Marketing and Communications Program Manager for Sepsis Canada is helping bridge the gap in sepsis awareness.
Empowering Patients: Could this be sepsis?
Dr. Fox-Robichaud says her ultimate goal is for family doctors and long-term care providers to be trained on recognizing the signs of sepsis. She hopes Canada gets to a place where it is protocol for every patient entering an emergency department to be screened for the signs of sepsis.
"There have been wonderful campaigns for conditions like Lyme disease and stroke, but there have been no public awareness campaigns for sepsis. We want to change that. We want to empower patients to ask their health care provider, 'Could this be sepsis?'."
Ariana Parolini Sisti, now part of the Sepsis Canada Patient Council and also Dr. Parsons Leigh's research team, is making it her life's mission to bring change.
"My goal, by being a part of the research team, is to increase knowledge and awareness around sepsis," says Ariana. "My heart aches at the thought of how much I miss my husband, but that's also what drives me. Sepsis awareness is now my passion."
Initiatives like Sepsis Canada are designed to focus attention on areas within the health research ecosystem where strategic investments will fill identified gaps and needs. Sepsis Canada is supported with funding from CIHR-ICRH, CIHR-III, CIHR-INMD, and CIHR-IPPH.