[Ontario Opportunity] Free palliative and end-of-life education for interprofessional long-term care teams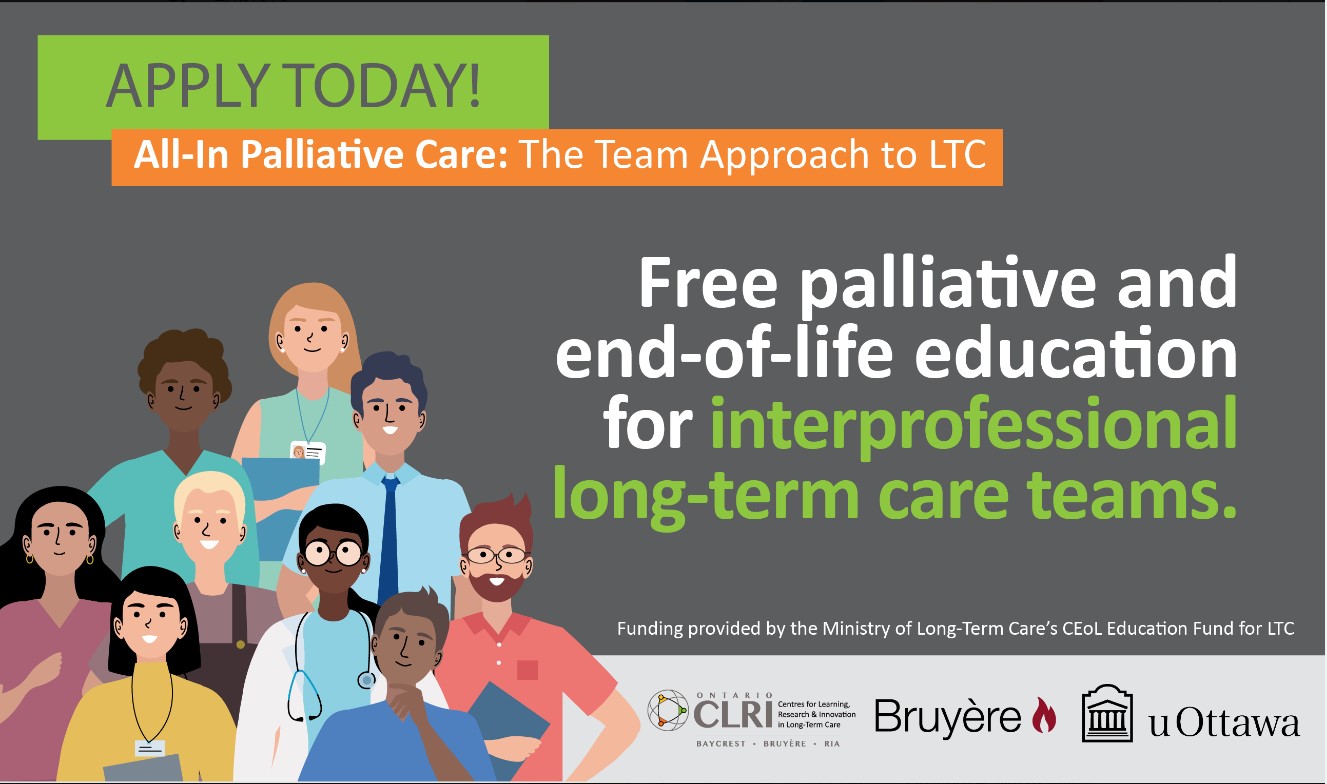 For Ontario LTC homes that want to build their team's competencies and capacity in interprofessional palliative care. An 8-hour virtual training program to help your team build confidence in communicating about and strengthening resident-centred palliative care.
Sessions will run from 8:30 AM ET to 4:30 PM ET (with breaks)
Virtual training through Zoom
Training is offered in English and French
CNA Accredited; 9 hours
Free
Limited amount of wage support available for participating learners on request
One application from each Ontario LTC home
The application must be approved by the Administrator
Attendance by a minimum of 3 interprofessional team members
Names, roles and email address of learners must be listed (can be changed later)
A laptop/computer/tablet connected to Wifi, audio and webcam for each team member (team members cannot attend together using one screen)
Change the way you communicate about palliative care
Change the way you support palliative care
Explain the importance of cultural humility in the delivery of palliative care
Determine ways you can contribute to a grief-friendly work environment
Lesson 1: What is palliative care?
Lesson 2: Palliative care sooner rather than later
Lesson 3: Palliative care is everyone's responsibility
Lesson 4: Increasing comfort talking about dying and death
Lesson 5: Grief is normal
If you have any questions, contact a member of the Ontario CLRI at Bruyère team at ceolfund@bruyere.org or 613-562-6262, Ext. 1985.
View full release
By

Ontario Centre for Learning, Research & Innovation in Long-Term Care