Are you an older adult living in Canada? We want to hear from you!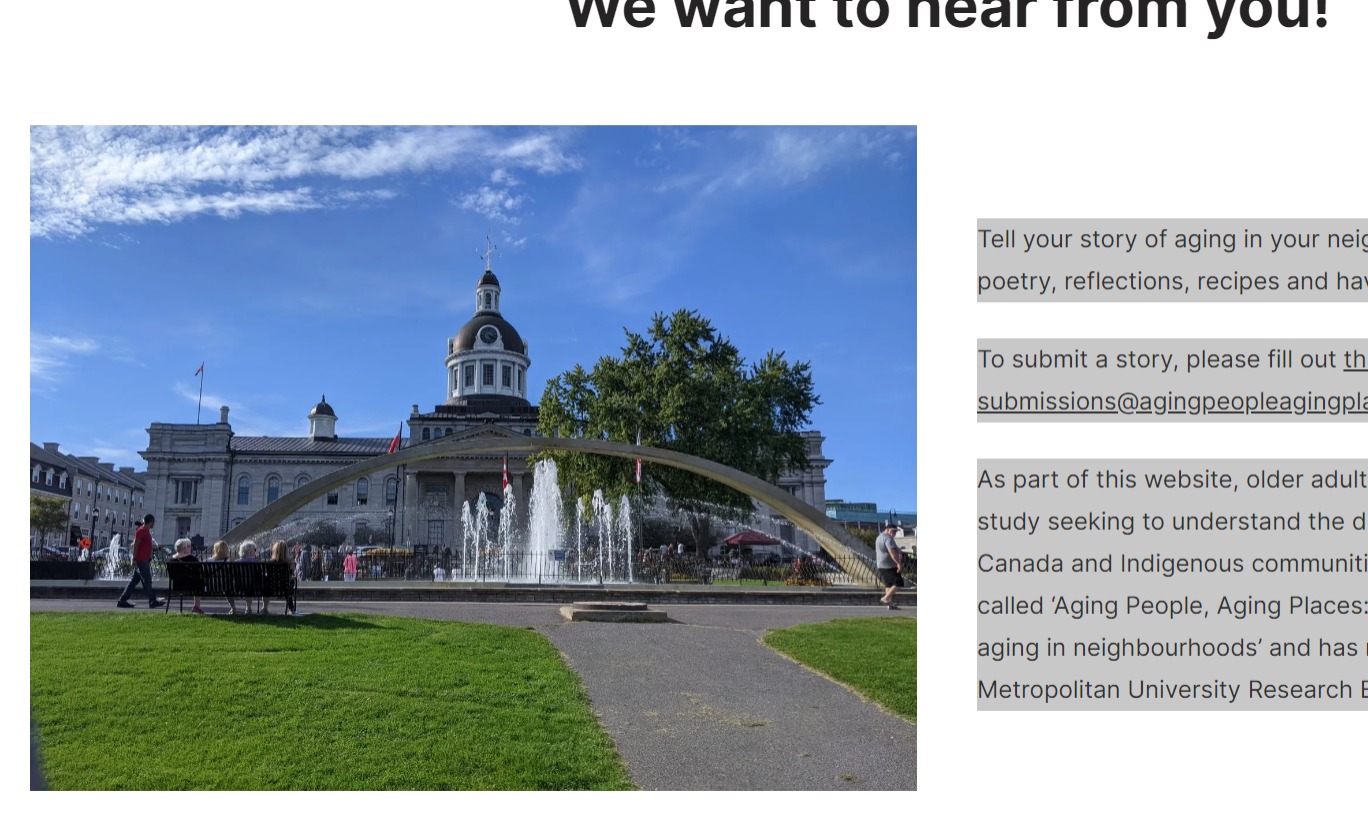 Tell your story of aging in your neighbourhood through photo, video, audio, poetry, reflections, recipes and have it posted on our website. As part of the
Aging People, Aging Places
website, older adults' submissions will also become part of a study seeking to understand the diverse experiences of older adults across Canada and Indigenous communities, being run by 
Dr. Biglieri
. The study is called 'Aging People, Aging Places: Documenting the struggles and joys of aging in neighbourhoods' and has received ethics clearance from the Toronto Metropolitan University Research Ethics Board (Project No. 2022-120).
or email at 
submissions@agingpeopleagingplaces.com