Palliative Care in Canada - Podcast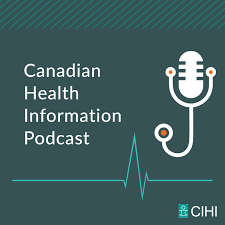 Click HERE to view the latest episode on Palliative Care in Canada featuring Dr. Naheed Dosani
More people in Canada are receiving palliative care near the end of their lives than ever — but a lot of work remains. A new CIHI analysis shows there are still many who are not getting the care they need. In this episode of the CHIP, host Avis Favaro speaks with Dr. Naheed Dosani — a palliative care physician at St. Michael's Hospital at Unity Health Toronto, the lead physician for Palliative Education and Care for the Homeless (PEACH) at Inner City Health Associates and medical director at Kensington Hospice — about the future of palliative care in Canada and why it is such a critical part of health care.
This episode is available in English only.
For more episodes and information see below.
Listen to the Canadian Health Information Podcast (CHIP) for in-depth conversations about Canada's health systems, featuring people and data you can trust. Host Avis Favaro will speak to the people behind the health policy and data, as well as to those working hard on the front lines, and discuss the work being done to keep Canadians healthy.  
The Canadian Health Information Podcast (CHIP), brought to you by the Canadian Institute for Health Information, offers in-depth conversations about Canada's health systems featuring people and data you can trust. We speak to the people behind the health policy and data, as well as to those working hard on the front lines, and discuss the work being done to keep Canadians healthy. Check out our website at https://www.cihi.ca/en/news-events-and-education/podcast
By

Canadian Institute for Health Information

Subject Area

General Health and Wellness

Audience

Academics
Caregivers, Seniors & Volunteers
Service Providers (Non-profits, Community Organizations, Local government)