COVID-19 Vaccination Information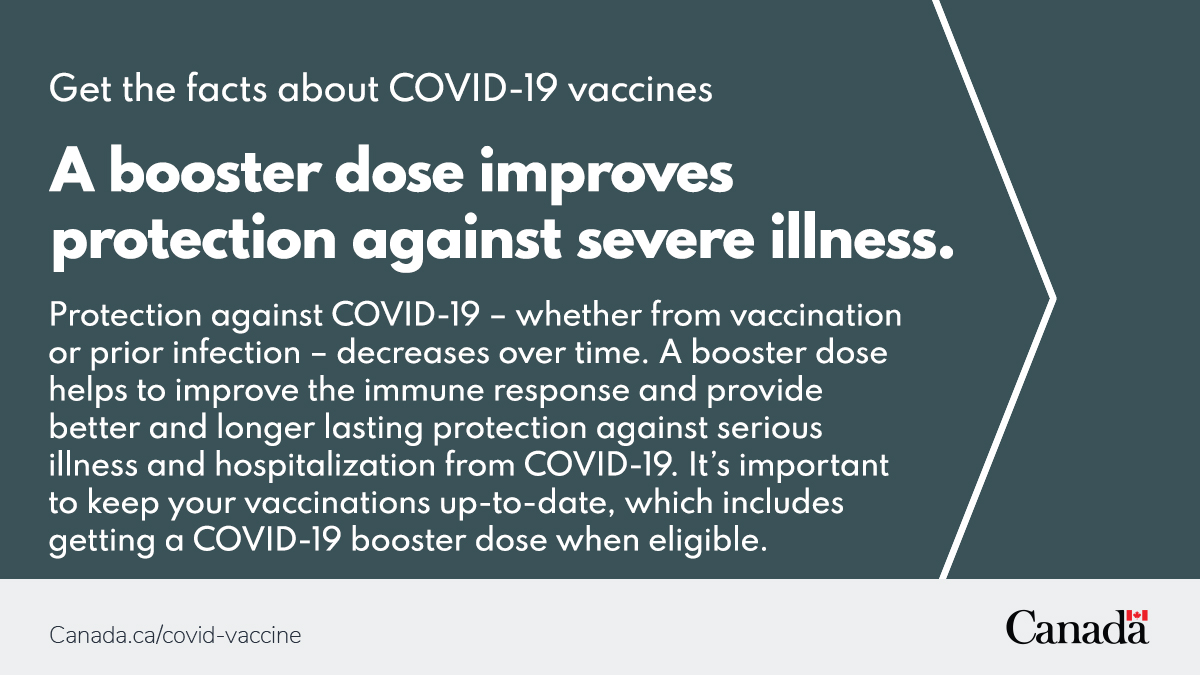 Vaccines reduce the risks of severe illness and death from COVID-19, but protection fades over time. With the return to indoor activities this fall and winter, there may be a greater risk of COVID-19 illness. That's why we are reminding people in Canada to get a booster if it's been:
6 months since their last COVID-19 vaccine dose, or
6 months since they tested positive for COVID-19
Boosters enhance protection, especially against serious disease from COVID-19 infection. While vaccines may not fully prevent infection or getting sick from COVID-19, vaccination remains one of the most effective ways to protect against serious illness, hospitalization and death from COVID-19, and also help protect our healthcare system. That's why it's important for everyone to help strengthen their defenses by staying up to date with the COVID-19 vaccines recommended for them.
Health Canada and the Public Health Agency of Canada encourage people to visit their provincial or territorial website to book an appointment for a booster dose.
How can you help?
They also have COVID-19 information resources 
available in multiple languages
. Tag these accounts and share social media content from: Twitter: