Healthy Aging Year in Review (2022-2023)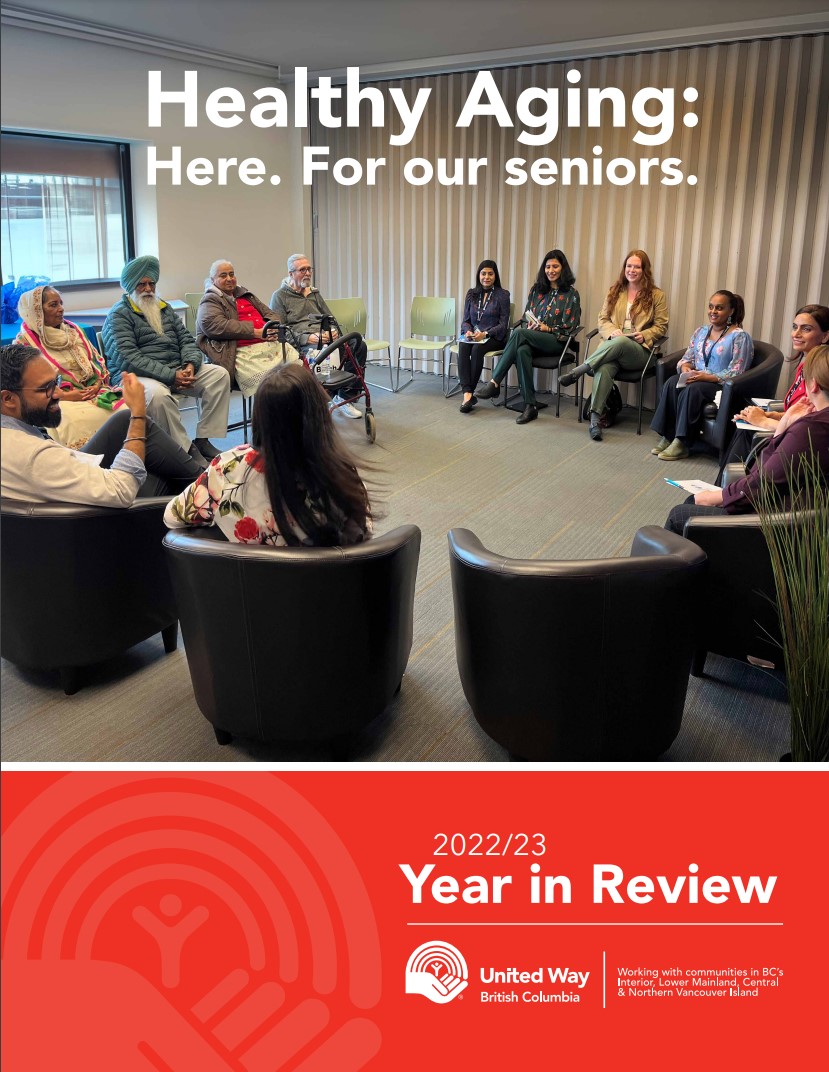 We are excited to share our United Way BC Healthy Aging 2022/2023 Year in Review with you! 
Immerse yourself in the interactive digital version that brings to life the heartwarming stories of seniors whose lives were transformed by our programs.   
The Year in Review shines a spotlight on how we've kept older adults in British Columbia active, connected, and engaged within their local communities. The report also acknowledges the remarkable efforts of the Community-Based Seniors' Services sector which is dedicated to safeguarding the well-being of older British Columbians. 
 What's waiting for you in our Year in Review: 
Inspiring impact stories shared directly by senior beneficiaries, vividly depicting how Healthy Aging programs have brought about life-altering changes. 

A deep dive into the 331 Healthy Aging programs, facilitated by 195 passionate community agencies across BC. Together, we've achieved an astonishing milestone, serving the needs of over 37,000 independent older adults in BC during the transformative year of 2022-23. 

Sneak a peek at what lies ahead on our horizon, including a preview of the 2024 Summit on Aging! 
 None of these inspiring stories and achievements could have been possible without the unwavering support of our beneficiaries, dedicated community partners, government funders, selfless volunteers, caring friend and family caregivers, and our incredible supporters.  
Join us in celebrating these milestones as we look forward to a future where healthy aging knows no bounds.