Humanity Financial's Grant Scan Funding Info Resource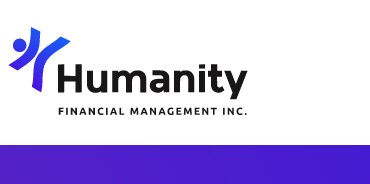 Having financial options makes the difference. Humanity Financial Management Inc. helps with knowledge.
They develop videos and resources for training directors, board members and bookkeepers, and they provide tools for effective financial management.There is a wealth of free content for you to enjoy.
Build your capacity for mission achievement.
Humanity works with experts to identify and secure grants that support non-profits, charities and social purpose organizations with capacity building.
Introduction and Tutorial Video - Grant streams designed to support organizational capacity building efforts within charities, non profits and First Nations Governments.
2022 Grant Scan Download - They often see incoming funds arrive with significant restrictions. Gain insight into unrestricted funding streams that are designed to support organizational capacity building and mission achievement.
Let's Talk - Please reach out if you would like support with accessing these grants or if you have any feedback or questions.
They guide with certainty.
Their carefully crafted guides & templates are designed to build your organizational capacity, and they are free!
Find Resources Here
By

Humanity Financial Management Inc.

Subject Area

Information, Referral, & Advocacy
Safety, Security, Finances, & Personal Planning
Organizational Development
Funding Development
Leadership, Training, Coaching, Mentoring
Non-profit / Charitable sector

Audience

Academics
Service Providers (Non-profits, Community Organizations, Local government)
Caregivers, Seniors & Volunteers

Category

Research & Evidence
Best Practices
Mentorship & Coaching
Policy, Planning, & Procedures
Provincial Resources
Leadership & Development
Training & Capacity Building
Databases (eAccess, iUnite, & Access Databases)
Events & Webinars
Recorded webinar
Evidence-based & emerging practices
Organizational development