Online Training: Building Dementia-Friendly Communities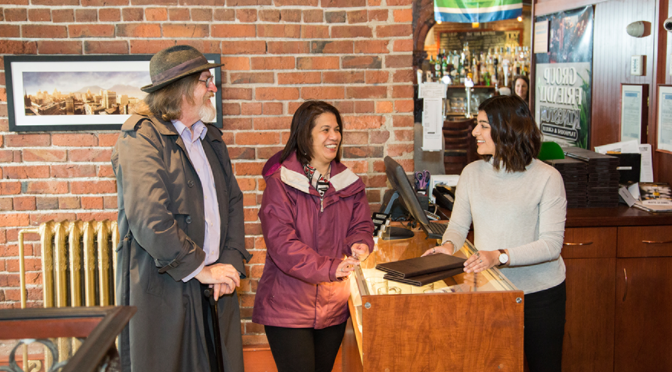 The 
Dementia-Friendly Canada
 project is pleased to announce the official launch of their course, 
Building Dementia-Friendly Communities
. The Dementia-Friendly Canada project is a partnership between Alzheimer Societies across the country, intended to grow dementia-friendly communities by creating a truly nation-wide impact. The
Building dementia-friendly communities
course is designed for professionals working in the recreation, library, retail, restaurant and public transportation sectors who are interested in fostering dementia-friendly awareness within their organizations. The course will give organizations the knowledge and skills needed to increase support, inclusion and accessibility (both in the social and physical environments) for people living with dementia. The course consists of four modules:
What is a dementia-friendly community?: An introduction to the concept and dementia-friendly efforts at the community level.
Dementia-friendly interactions: Social environment considerations, such as ways you can communicate effectively with someone living with dementia.
Dementia-friendly spaces: Physical environment considerations, such as ways you can optimize your space to be dementia-friendly.
Dementia-friendly policies, practices and services for organizations: Provides specific scenarios and recommendations.
This training makes it possible for individuals, businesses, and organizations to make a real and important difference for the people affected by dementia that they interact with on a daily basis. This self-paced 75 minute online, interactive course is currently available in English and French. If you have questions about these courses or the Dementia-Friendly Canada project please contact Heather Cowie, National Project Manager at
hcowie@alzheimerbc.org
Register here.