Palliative Care Toolkit for Indigenous Communities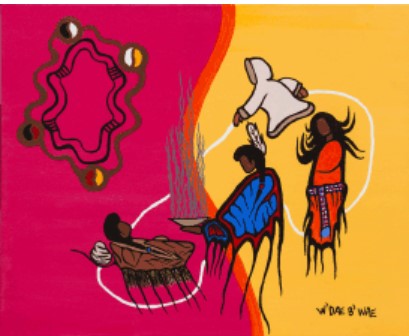 Click HERE to view the full toolkit.
This toolkit includes resources and reference material for First Nations, Métis and Inuit families and communities. It can be used to help support people with cancer who have palliative care needs. These education materials can be used by anyone in the community.
Tools for the Journey: Palliative Care in First Nations, Inuit and Métis Communities
A First Nations, Inuit and Métis definition of palliative care
Personal stories and other resources to help First Nations, Inuit and Métis families and communities develop capacity in palliative care, and cope with grief and loss
Information to support decision-making and planning for people with advanced cancer
Information to help caregivers care for their loved ones with advanced cancer
Subject Area

Caregiving & Caregiver Support
General Health and Wellness
Indigenous Peoples and Indigenous Relations
Safety, Security, Finances, & Personal Planning

Audience

Caregivers, Seniors & Volunteers
Service Providers (Non-profits, Community Organizations, Local government)