[Podcast] LET'S IMAGINE PODCAST EPISODE 9: SHIFTING POWER DYNAMICS: EQUITY, DIVERSITY AND INCLUSION WITHIN THE NONPROFIT SECTOR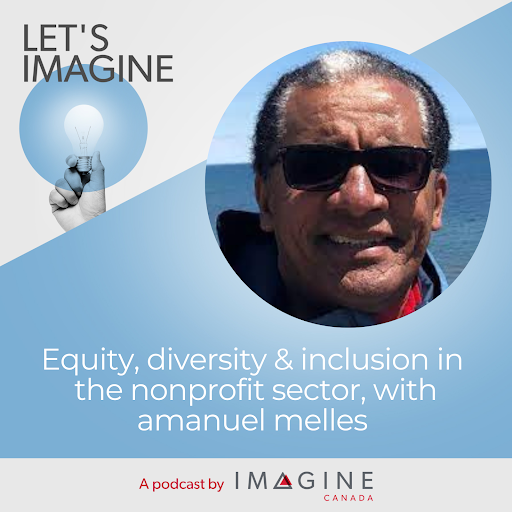 Shifting power dynamics: equity, diversity and inclusion within the nonprofit sector, with amanuel melles
What are charities and nonprofits doing to advance equity, diversity and inclusion (EDI) within their organizations? In this episode, we dig into the findings from a new study which provides key insights into our sector's commitment to EDI. The survey explores areas such as how organizations are integrating EDI into their work, the role of equity working groups in advancing EDI, the factors that enable and hinder organizations as they seek to apply EDI principles, and the role of leadership in advancing EDI. 
This study is part of the Equity Benchmarking Project, an initiative generously supported by Scotiabank and other partners, and led by the Equitable Recovery Collective, a group of nonprofit organizations working to advance equity in nonprofit sector policy, foster a more equitable funding environment, and build sector-wide capacity to advance equity in nonprofit organizations.
Among other key findings the study shows that while most nonprofit leaders support equity, diversity and inclusion, far fewer pursue it with deep intentionality. We chatted with amanuel melles, Executive Director of the Network for the Advancement of Black Communities and a member of the Equitable Recovery Collective, to contextualize the findings and discuss what organizations can do to meaningfully advance EDI.
Listen & share! Don't forget to check out our full episode list.
This episode is also available on Apple Podcasts, Spotify, and YouTube.
Audience

Service Providers (Non-profits, Community Organizations, Local government)