Report: It's Time to Unleash the Power of Naturally Occurring Retirement Communities in Canada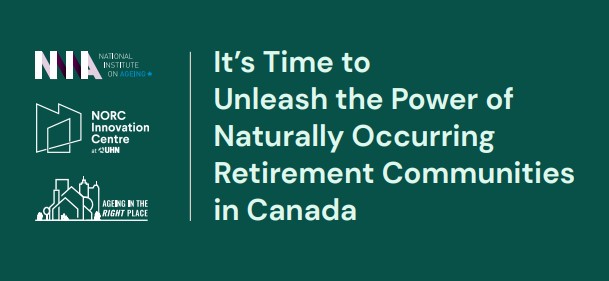 This report was released by the National Institute on Ageing, UHN's OpenLab and its NORC Innovation Centre, and advocates for NORC as a viable option for aging in urban, suburban and rural areas.
NORC Innovation Centre at University Health Network (UHN), is Canada's largest research hospital with a bold mission to design the future of aging in place.
Canada's urban areas are home to a large number of older adults, and more are choosing to downsize into apartments and condos than ever before. With this shift comes the opportunity to rethink models of care to align with the natural density in these buildings, and enhance support for older adults to stay active, healthy and engaged. The first-of-its-kind centre merges integrated care delivery with a community development approach to provide Canadians with new options for aging in place with dignity and choice.