Webinar Recording: Health Promotion Series: Age-friendly Communities: A Key Strategy in Promoting the Well-being of Older Adults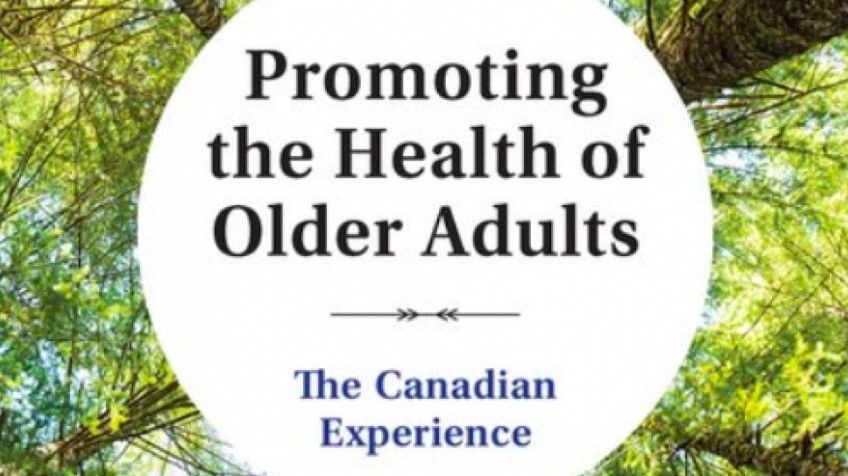 In September, 2022, 
CORE
Canada
 launched a series of monthly 90-minute sessions focused on Mobilizing to Promote Health and Well-Being for Older Adults. This health promotion series builds on the recent webinars offered by The National Collaborating Centre for Determinants of Health (NCCDH) and Health Promotion 
Canada
 (HPC) that explored public health action on health equity for an aging population and was based on content from the book "Promoting the Health of Older Canadians – The Canadian Experience". The series continues the discussion from the webinars and book topics in an effort to mobilize action on various issues by focusing on effective models and the policies, practices, partnerships, and networks that support them. Through interviews and discussions with practitioners, researchers, and policy-makers, each session will explore a topic and the key issues and challenges related to it, and examine some strategies and programs that have been successful in addressing the problems. In addition to Q&A, participants will have the opportunity to more deeply probe and engage in the topic by accessing related resources and tools, and by joining a discussion group on 
CORE
Canada
.
On October 27th we heard from Jim Hamilton, Rob Miyashiro, Sarah Webster, and Suzanna Garon on the topic of
Age Friendly Communities: A Key Strategy in Promoting the Well-Being of Older Adults.
Panelists
Jim Hamilton has worked with the Manitoba government, the University of Manitoba Centre on Aging, the Public Health Agency of Canada, the World Health Organization, seniors' organizations and older people, providing leadership in promoting age-friendly communities and in addressing a wide range of complex policy issues across government and with the broader community. Jim will set the stage by talking about the cre
ation of age-friendly communities at the international and national levels and will unpack the WHO Global Network on Age-Friendly Cities/Communities.
Suzanne Garon developed the Age-Friendly Cities/ Communities model in 2008, which has been implemented in more than 950 cities in Quebec. Since then, she has been the principal investigator of the Quebec Age-Friendly Cities research team. In 2017, she
became the founding director of the WHO Collaborating Centre on Age-Friendly Environments. Suzanne will describe the implementation of age-friendly communities in Quebec, and how the Quebec network works.
Rob Miyashiro has been Executive Director in the Lethbridge Senior Citizens Organization for 34 years. He has served two terms on Lethbridge City Council. He is Chair of Age-Friendly Lethbridge and is the Alberta rep on the Pan-Canadian Age-Friendly Communities Reference Group (organized by the Public Health Agency of Canada). Rob will talk about his and his City's involvement in age-friendly communities and how it works at the municipal level.
Sarah Webster
, Manager, Centre for S tudies in Aging and Health. Sarah will speak about the Ontario Age-Friendly Communities (AFC) Outreach Program (who they are, how work, funders and sponsors, members). This provincial network and program have local profiles, regional networks and interactive maps, AFC resources, webinars and a knowledge exchange platform.