Ending Ageism in Healthcare: Be the Change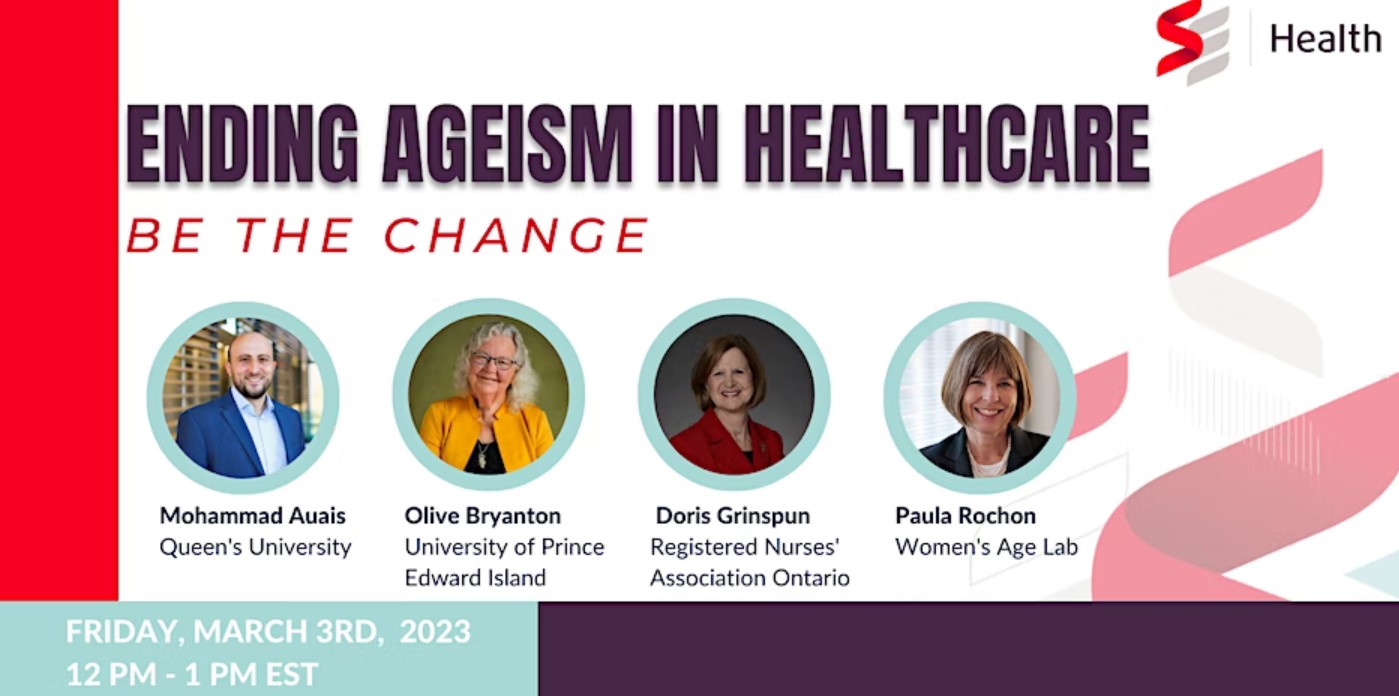 Did you know that ageism – discrimination based on age – is hiding in health care? Ageism is one of our society's most accepted forms of discrimination and affects the physical and mental health of older
adults. What can you do about it? Join SE Health for a panel discussion on the prevalence and impact of ageism in health care and ways to make practices and organizations more age inclusive.
Speakers
Mohammad Auais – Assistant Professor and a registered physical therapist with expertise in geriatric rehabilitation
Olive Bryanton – An educator and passionate advocate for older adults, the Queens Diamond Jubilee Medal recipient for her contributions to seniors provincially (PEI) and federally
Doris Grinspun – Chief Executive Officer of the Registered Nurses' Association of Ontario (RNAO), internationally recognized as an advocate for the development of sustainable healthcare systems
Paula Rochon – Founding Director of Women's Age Lab, and a leading Canadian health-services researcher in the field of aging
Healthcare providers and system leaders will:
Learn about the prevalence and implications of ageism in the healthcare system
Identify examples of ageism and root causes
Take away ideas on how to become a champion for changing ageism in healthcare
This event is part of SE Health's commitment to protecting the human rights of older adults and is a proud member of The Global Alliance for the Rights of Older People. We are participating in the 2023 Global Rally to promote the human rights of older people by bringing together leaders and advocates who are fighting ageism in their health systems in powerful ways.
Register Here
Location

Date

(PST)

This event has passed.

Time (PST)

9:00 AM - 10:00 AM