Intergenerational Programs: Start~Implement~Evaluate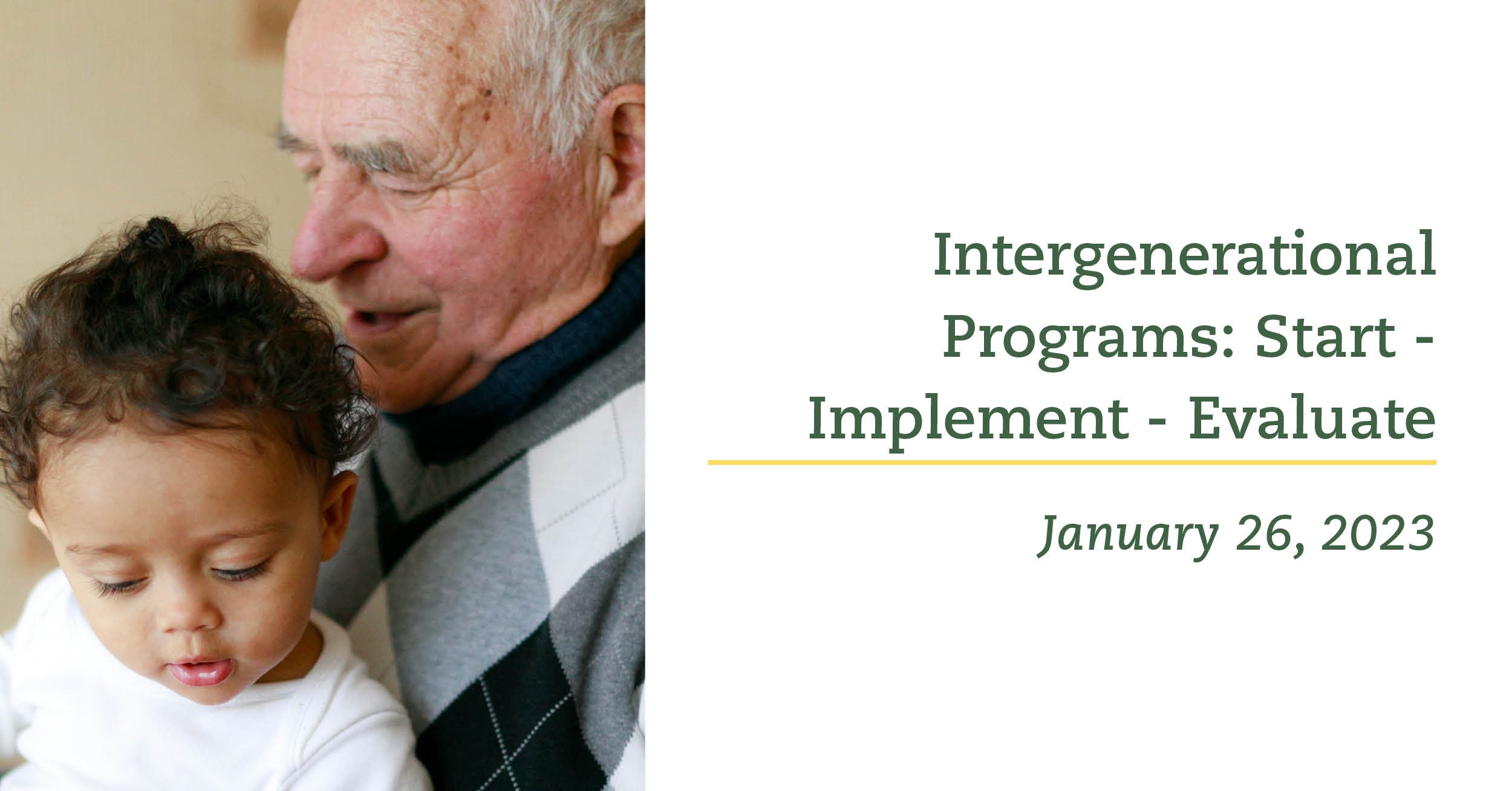 In this hands-on workshop, Betty Good, highly experienced Intergenerational Programming expert from Alberta, will take you through all the steps needed in order to deliver a successful intergenerational program (IG) in your community. You will have time to work on your own plan and brainstorm with others for ideas. By the end of the day, you will have a concrete plan to start your very own IG program.
Workshop Highlights: 
Learn about the benefits of intergenerational relationships
Explore various types of programs
Create program plans
Discuss challenges / brainstorm solutions
Share your program's progress and discuss next steps
When? Thursday, January 26, 9:30 AM – 3:00 PM PDT
Where? Virtual
Cost? $200.00
About the Facilitator 
Betty Good has over 30 years experience as an educator both in Canada and internationally. This wealth of experience has prepared her to work well with both youth and seniors. For more than seven years with LINKages Society of Alberta she has managed IG programs and trained others how to start their own. Her many intergenerational friendships have shown her the benefits to both seniors and youth of having friendships with people from other generations.
Testimonial 
"With the IG training, I enjoyed everything about it. The facilitator Betty was friendly, knowledgeable, and good at communicating with us, sharing resources such as presentation slides before the training day, providing samples that guided us in understanding and getting a clear picture of what we need, to PLAN and IMPLEMENT the IG programs in the work we do! I enjoyed the exercise that came with every training topic we had. Personally, this training was an eye-opener, to realise some of the resources that we might have taken for granted, such as having SENIORS (source of wisdom) and YOUTH (source of energy) under one umbrella to connect, learn from each other, build relationships, share, and find ways to impact the community together." ~Odette Murata
The price of this training is per person. This training is not guaranteed to run. We need a minimum number of people in order to run it. 
This training will be taking place online via Zoom. Registered participants will be emailed a meeting link.
Organizer

BC Council for Families

Location

Date

(PST)

This training has passed.

Time (PST)

9:30 AM - 3:00 PM